Artistic Painting | Commission Painting
Acrylic | Oil | Pastel Colours | Watercolor | Charcoal | Pencil | Sanguine
Portraits | Landscapes | Marinas | More topics
Comission Custom Painting
I make custom paintings on request, different themes, portraits, seascapes, landscapes and others. Painted with different techniques: acrylic, oil, pastel, watercolor, charcoal, pencil or sanguine.
Orders can be made from an image or an idea. If it is made from an image, in which the photo will be the model, it will be important that it be of good quality, for the details and to make a good picture.
Custom paintings, exclusive, to decorate or for collectors.
Acrylic
It is a technique in which colored pigments are dissolved in water, and once the paint dries, it is resistant to it. In this technique. It is usually painted on a canvas.
Oil
Etymologically it comes from the Latin olive oleum, olive oil, it is a technique based on colored pigments dissolved in an oily medium. This technique is usually painted on a canvas.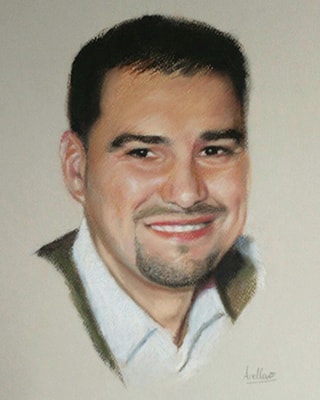 Pastel Colours
It is a technique from the group of so-called dry techniques, in which the pigments are compacted in chalk without any solvent. This technique is usually painted on paper.
Watercolor
It consists of applying semi-transparent layers, which will be superimposed to achieve darker colors. It is painted light to dark.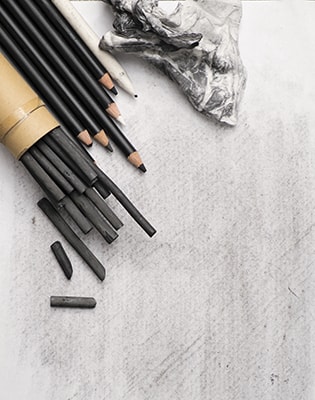 Charcoal
Charcoal is the "heather stick, willow or other light wood", such as olive or birch, charred, used to apply the strokes of the drawing.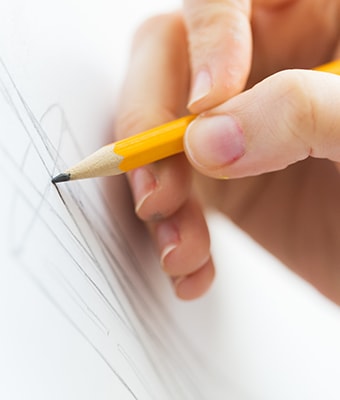 Pencil
It can consist of graphite pencil or colored pencil, because of its shape, weight and size, the pencil is the most manageable and easy to use drawing instrument.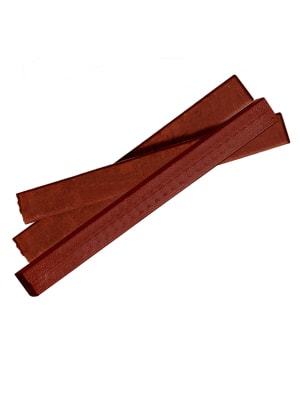 Sanguine
It is a technique based on a variety of ferric oxide called hematite, which is presented in the form of dust, bar or plate, and is usually painted on paper
What better detail for your loved ones, than to give a picture, personalized, commissioned and made specifically for that special person. Choose the theme you want to get the idea, or send me a special photo you want to reproduce. Give pictures, give art, give exclusive paintings to decorate or collect.
When we want to realize, our child has grown up, and there is no better way to have a memory full of sentimental value, than a hand-painted picture of our baby. No matter what a portrait to decorate your home or a memorable gift for grandparents, a handmade portrait is the perfect way to capture precious memories and remember these special moments.
If you are an art lover, and you want to have a replica of a famous painting painted by hand, do not hesitate to contact me and tell me the painting you want to have. The process for requesting it is the same as for any custom painting.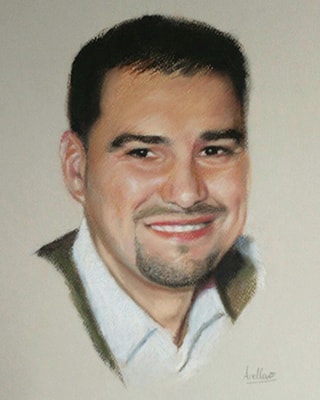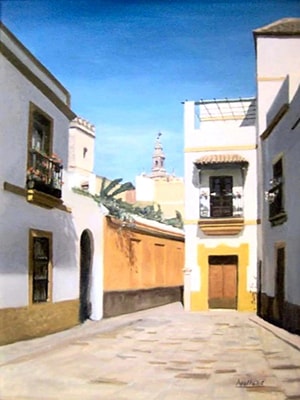 Comission your painting acrylic, oil or other technique
Contact
+34 603 41 69 44
encargos@lolaarellano.com
Telephone Attention Hours
L-V:  10:00h a 14:00h
y 17:00h – 20:00h